In what seems like a perfect shortcut to heaven, religious services are being outsourced in the great modern market by the faithful living outside India in a bid to attain salvation. Close on the heels of Hindus and Christians, Muslims have also started outsourcing Islamic rituals.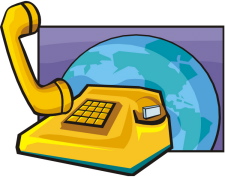 New Delhi, Oct 15 (IANS) — Owing to the acute shortage of Christian priests in the West, often requests for holding masses are entertained by Indian priests. Similarly, Hindus, who dot the diaspora, have incorporated the long distance prayer into their religious practice.
Websites offer opportunities for virtual worship at Hindu pilgrimage centres and devotees abroad log on and offer pujas (a special prayer) and submit prasad (sweets, fruit or flowers offered to the deity) just by punching in their credit card numbers.
Though commodification of religious practices is against the spirit of Islam, religion, like everything else, is being marketed – more so in the holy month of Ramadan.
A concession given to the faithful if they are genuinely indisposed is being used as an escape from strict observance of the ritual. The less holy and the more privileged are hiring the supposedly more holy and less privileged to perform Islamic rituals on their behalf.
And suddenly faith seems to be just a phone call away.
Fatima Ahmed (name changed), a widow who lives in Canada, sends money to her relatives in India each year asking them to hire maulvis (priests) to read the Quran on her husband's death anniversary.
It is difficult to recite all its 30 chapters in a day, so Muslims have traditionally gathered in groups of tens or more and divided the readings. It is difficult to organise such congregations in Canada and so she outsources the rituals.
This is however against the spirit of Islam, which does not like to burden the faithful and reserves a great reward for those who take time out to read even a page with devotion.
Nevertheless, the 'faithful' like to sublet the rituals – sometimes for just a few rupees.
Little boys, mostly orphans, from madrassas are called in to recite the chapters in exchange for a sumptuous meal, and sometimes a little more. Often, they recite the Holy Book at the mosque or the madrassa and are provided a meal from a nearby hotel. If they get lucky then may be even get a new set of clothes!
Even when a member of the family passes away, the little boys are called in to recite the Quran. And, in this age of intense competition, the subject of discussion after the funeral often revolves around how many times the Quran was read. The number of times the holy book was read is considered to reflect how holy the deceased was.
The enterprising NRI (non-resident Indian) 'devout' have also learnt to perform qurbani (animal sacrifice) on Eid and on other occasions in India, because it means less money here. The sadkas (animal sacrifice to ward off the evil eye) are also increasingly being outsourced to India.
Even housewives seem to have devised ways to take care of their spiritual needs by seeking the services of the ustanis, women who teach the Quran to children at home.
One such ustani, Shaheen, says, "Once a lady asked me to read the Quran for her during Ramadan. She said she would pay me Rs.150. I was shocked. I told her I will read the Quran, but I don't want the money."
Lack of time is supposedly the prime reason for outsourcing these rituals. The 'faithful' consider the next best option – rent-a-ritual.
So popular are these rent-a-rituals that the self-appointed saviours now directly contact educated Muslims living in well-to-do areas and offer packages that cover almost all areas of guilt and suit all pockets.
"They tell us of our Islamic duties and make us feel guilty for not doing enough for the community and for the poor. We often end up giving them money," says Eram S. Rao, a food scientist.
---
© 2006 IANS India Private Limited, New Delhi. Posted on Religioscope with permission. — Indo-Asian News Service (IANS) is India's first multinational and multilingual wire service. Website: www.ians.in. Subscription enquiries: contact IANS (mention Religioscope).