An American woman who claimed she had converted to Hinduism but was denied entry into the 'Hindu-only' Lingaraj temple in the Orissa capital, said she would continue her struggle to seek entry even as the Congress and a major Hindu group announced support for her.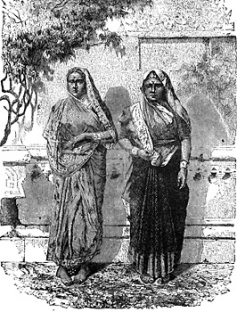 Bhubaneswar, Nov 7 (IANS) – Pamela K. Fleig, who said she had changed her Christian religion after marrying Anil Kumar Yadav, a resident of Uttar Pradesh, was denied entry into the 11th century temple on Oct 30.
The temple priests said they would only allow Yadav in and denied entry to his wife saying she was a foreigner and not a Hindu.
Fleig's claim that she had become a Hindu at the Arya Samaj in Varanasi in June and married Yadav on Aug 3 as per the Hindu Marriage Ac did not help matters.
Yadav and his wife lodged a police complaint and tried on two more occasions – on Nov 2 and Nov 5 – to enter the temple but the priests were unmoved. They did not get any help from the temple administration or the police.
"The temple has never allowed any foreigner because most of them are Christian," a priest at the temple said. "Even devotees of the International Society for Krishna Consciousness (Iskcon) are not allowed to enter the temple," he said.
Meanwhile, leaders of the Congress and Vishwa Hindu Parishad (VHP) came out in her support.
Subash Chouhan, a VHP leader, said: "Anybody who expresses she or he is Hindu should be allowed to enter the temple."
Senior state Congress leader, Arya Kumar Gyanendra, said: "When she has said she has adopted Hinduism I don't understand why priests and the temple administration are not allowing her to enter."
"I don't have any personal opinion on this," said a senior state endowment department official. "We cannot force the priests to allow her in unless they agree."
According to Yadav, the temple displays a notice saying that only Hindus are allowed which gives his wife the right to enter.
"I don't know why they don't want her to enter when she is already a Hindu," Yadav said. "We will continue our fight against this injustice.
"We are going to seek legal help for further course of action," he said.
---
© 2005 IANS India Private Limited, New Delhi. Posted on Religioscope with permission. — Indo-Asian News Service (IANS) is India's first multinational and multilingual wire service. Website: www.ians.in. Subscription enquiries: contact IANS (mention Religioscope).