When he steps out of the Bhopal Central Jail after completing his sentence for murder, Dinesh Tiwari hopes to become a priest for which he is being trained at the prison. Authorities at the jail in the Madhya Pradesh capital have started a programme to train Brahmin Hindu inmates in religious rituals as part of steps by the Bharatiya Janata Party government to reform prisoners.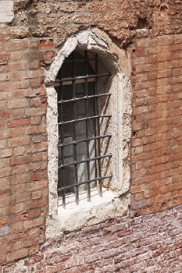 Bhopal, Aug 14 (IANS) — The administration has decided to distribute religious books among inmates and make changes in jails according to Vaastu Shastra, the ancient Indian canons of architecture.
The task to make priests out of prisoners has been entrusted to Gaayatri Shakti Peeth, a Hindu organisation whose members hold classes every morning for some 60 prisoners.
The prisoners are taught how to perform religious rites. They have also been given copies of religious hymns in Sanskrit.
The classes, which began last week, will continue for a month.
"When the inmates are free they will be eligible to get a job in a temple or perform puja in homes," said Shyam Sharma, a member of Gaayatri Shakti Peeth.
"At the end of the month we will also teach inmates rites that are performed when a person is cremated."
Sharma is hopeful the prisoners will become good priests and will never take to crime again.
Sharma cites the example of Valmiki, the author of Hindu epic Ramayana.
"When Valmiki, a bandit, can give up crime and become a sage, why cannot these inmates become good citizens?" asked Sharma.
Said jailor G.K. Tamrakar: "It's an effort to reform the criminals so that they do not take to crime once they are free."
Jail authorities feel religion will not only cleanse the hearts of the inmates but will change their psychology for good.
In any case, becoming a priest does not require any major investment.
But the inmates are aware that making a place for themselves as a priest once they are free will not be an easy task.
Admits 50-year-old Tiwari who is to be released after four years: "Why would people or temples want to hire us when we have served a term in prison? But our job is to make an attempt and we will try."
---
© 2005 IANS India Private Limited, New Delhi. Posted on Religioscope with permission. — Indo-Asian News Service (IANS) is India's first multinational and multilingual wire service. Website: www.ians.in. Subscription enquiries: contact IANS (mention Religioscope).