Christ Church Unity (CCU), Orlando, Florida is the fastest growing Unity church within the American metaphysical tradition. Since 2008, Christ Church Unity has tripled its membership. Members all have experienced disillusionment with denominational religions, reports Philippe Murillo in this research paper.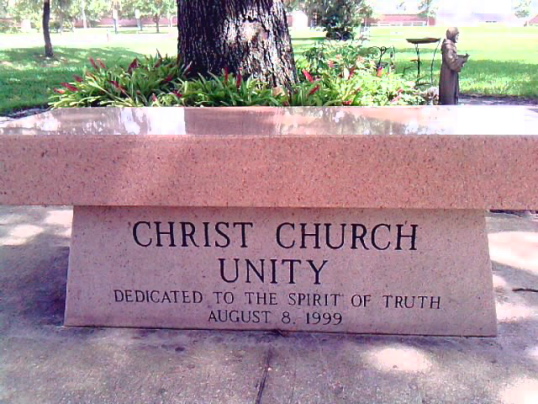 If J. Stillson Judah described the metaphysical movements as "the mirror of American culture", then we need to consider first the important share of the New Thought movement within this religious/spiritual phenomenon, with regard to the construction of American identity.
"The New Thought movement (not to be confused with New Age) is a more than century old, encompassing practical spirituality that promotes fullness of all aspects of living, through positive thinking, affirmative prayer, meditation, and other ways of realizing the presence of God. New Thought is a synthesis of Philosophy, Psychology, Science (i.e. Quantum Physics), and Truths from the Great Scriptures of the World Religions. New Thought is more than a religion; it is a way of life."
One of New Thought's originalities is its theological marginality, because ever since its emergence, the leaders of the movement have privileged a marginal orientation: the use of a metaphysical reading of the Bible as opposed to a literary understanding, symbolizing the integration into institutional religion.
Unity churches stand as one of the core elements of the American metaphysical movement. By focusing on the close scrutiny of one of these churches, this paper gauges the current level of dynamism of this metaphysical trend within the American religious/spiritual landscape.
You can either read the  full text of this 20 page long article below, or click here in order to download the PDF file (600 Ko).