Kerala's traditional churches can't be blamed for thinking the world is coming to an end. Hundreds of independent fellowship churches (IFC) – and their number is rapidly growing – have resulted in dwindling flocks at traditional churches.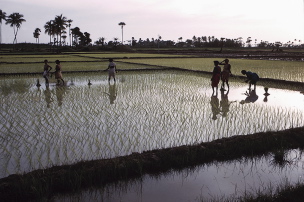 Thiruvananthapuram, Feb 12 (IANS) — One of the fastest growing IFCs is the Kottayam-based Heavenly Feast, which has 10,000 members and now plans to spread its wings to other districts.
Not surprisingly, the Syro-Malabar Catholic Church is concerned.
"We are trying our best to control these so-called evangelical superstars because we strongly believe that religion is what one does with one's solitariness. These so-called churches are divorced from reality," its spokesman, Father Paul Thelakkat, told IANS.
One reason why there has been an increase in IFCs is their style of worship – they give more emphasis to the Bible than the rituals of traditional churches – and the manner in which they spread the word through local TV channels.
They also promote faith healing and promise miracles. Then, high wattage instruments belting out the latest music accompanies worship in the new churches.
Gheevarghese Mar Theodosius, a senior bishop of the Mar Thoma Church, admitted that services at the new churches could be more emotionally satisfying – but wondered whether this served any purpose.
"Isn't this a withdrawal from reality and running away from problems? Only when there is sickness you would know about health. When the mind is weak, people tend to move out seeking instant relief from these churches," he contended.
According to him, the IFCs might have been increasing of late but a reverse flow is visible as well.
"There have been cases where people who have left our churches a decade back for the IFCs have returned. One negative point of these churches is that in the modern world, even Christianity has become a market product", said the bishop.
Heavenly Feast's Thomas Abraham agreed that some IFCs had split due to differences of opinion between the top leaders in interpreting the scripture and in some cases due to the quest for more power.
"Haven't traditional churches too split? This is not something bad for people like us," Abraham contended.
Thelakkat said the Syro-Malabar Church had initiated steps to prevent its flock from being weaned away.
"We are driving home the message that a mature religious personality is one who is not enamoured by wonders and one who is calm, deep rooted and committed," Thelkat pointed out.
As for faith healing, "it is possible for us to get healed through our own prayers," Thelakkat maintained.
There are pluses and minuses for both traditional churches and IFCs – and with society getting more and more materialistic, the tussle between the two streams could well leave the faithful in a trance.
---
© 2004 IANS India Private Limited, New Delhi. Posted on Religioscope with permission.